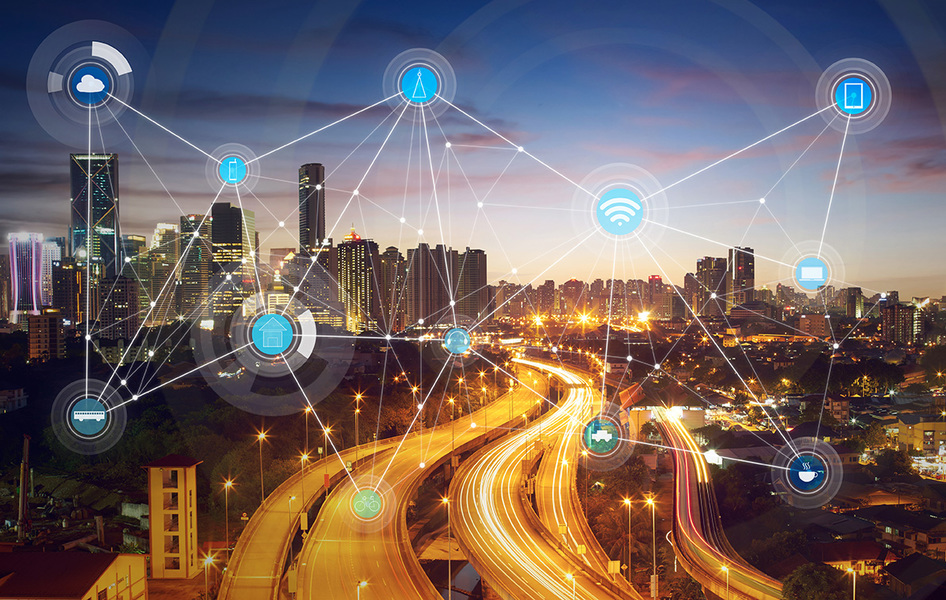 Over the last several years, Edeis has been getting involved in the new market for "intelligent cities", anticipating future developments and supporting its customers, rising to meet their expectations and facilitating their economic development.
Technological and social changes are being implemented with a desire to reconcile participative governance with improved management of natural resources, in order to respond to the needs to institutions, companies and citizens.
In order to become "intelligent", cities and local districts must develop new, high-performance services in a number of domains such as:
Transport and mobility: reduced environmental footprints, optimisation of urban spaces via the use of the latest technologies for public transport and electrical mobility;

Environment

: waste management, with a primary focus on the implementation of effective systems for the collection and re-use of waste and energy, with the goal of strengthening the role of energy efficiency initiatives;

Urbanisation

: reinvention/modification of urban layouts so as to improve energy management.
Working in the right direction and based on user needs, the concept of "smart cities" aims to improve public services by making them more personalised and more efficient.
This allows cities to rationalise, optimise and pool most of their technical equipment (traffic lights, street lighting, video surveillance, roadworks, etc.) in order to facilitate improved management of public spaces.
"SMART" INFRASTRUCTURES REPRESENT ONE OF THE MAIN MARKETS IN THE IOT (INTERNET OF THINGS)
Current and future infrastructures need to be connected and cooperative, using shared information between users, infrastructures and traffic centres in order to provide transport services which are safer, more reliable and more efficient.
The IOT is growing rapidly across all types of infrastructures:
Energy – Smart Grid
Transport – Smart Transportation + Connected Vehicles
Waste treatment
Water treatment
SMART INFRASTRUCTURES SIT AT A CROSSROADS BETWEN CIVIL ENGINEERING AND THE INTEGRATION OF SOFTWARE AND SYSTEMS